Attention, savvy shoppers and deal hunters in the Philippines! Brace yourselves for an epic shopping extravaganza as Lazada gears up for its much-anticipated 11/11 bonanza. Partnering with renowned financial institutions such as Maybank, CIMB, Tonik, HSBC, LandBank, AMEx, and major card providers like VISA and Mastercard, Lazada Philippines is set to offer unparalleled discounts and exclusive deals on a vast array of top brands and popular items.
This November 11th, Lazada's 11/11 sale promises an unbeatable shopping experience. With the support of leading banks and financial giants in the Philippines, customers using specific credit cards or payment methods will gain access to exclusive discounts and exciting promotions across the platform. From electronics and gadgets by Samsung and Xiaomi to fashion items from Adidas and Nike, the sale covers a broad spectrum of categories and popular brands that cater to every shopper's preferences.
Filipino shoppers wielding credit cards from partnering banks or utilizing payment methods affiliated with VISA and Mastercard are in for a treat. Exclusive discounts and remarkable deals await those participating in the 11/11 sale, with savings that extend to a wide range of products on Lazada PH. Furthermore, brace yourselves for the upcoming 12-12 and Christmas Sale, ensuring a continuous flow of savings and fantastic shopping experiences as the festive season approaches.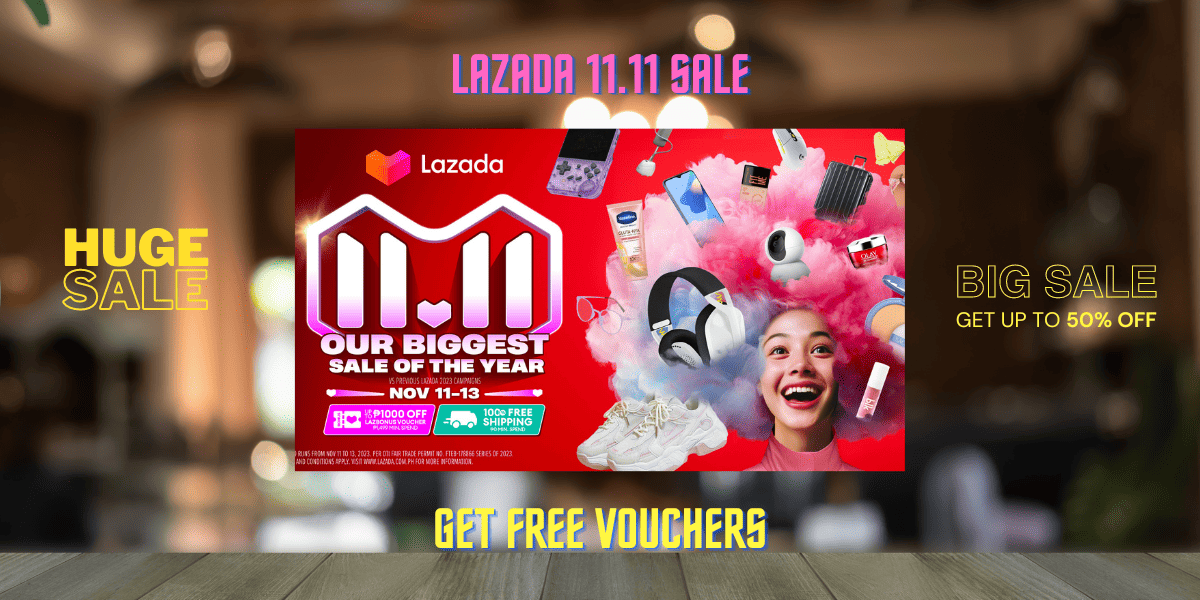 As the holiday spirit fills the air, Filipinos can relish these shopping extravaganzas not only for personal treats but also for gift-giving during the joyous Christmas season. These sales present an ideal opportunity to snag the best deals, ensuring that your holiday shopping list is taken care of without breaking the bank.
Get ready to make the most out of Lazada's 11/11 promotions, backed by leading banks and payment partners, and stay tuned for the upcoming sales during 12.12 and the Christmas season.
Don't miss out on these spectacular offers and start filling up your shopping carts for a memorable and budget-friendly shopping spree!